The Ultimate Platform for Enrollment Growth
Welcome to ForwardIQ, the game-changing platform meticulously crafted to skyrocket enrollment and amplify net revenue for universities. Our all-in-one solution boasts a powerful suite of modules that will revolutionize your strategic enrollment planning and optimize your academic programs like never before.
Are you ready to unlock your institution's true potential? Dive into ForwardIQ now and witness the future of higher education growth!
The only forward-focused and truly strategic enrollment and revenue planning solution available in higher ed.
Understand your future enrollment trajectory and plan multiple scenarios in minutes.​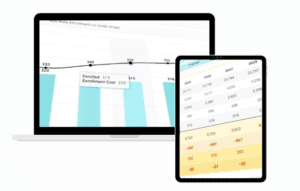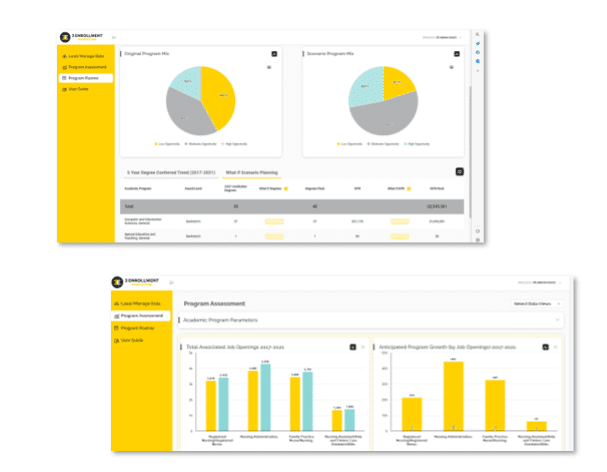 Introducing 3E ForwardIQ Academics - our revolutionary software empowers institutional leaders to make data-driven decisions within minutes. Identify new academic program growth opportunities, assess program portfolio's viability, and plan scenarios in minutes.​
​