Join us as we discuss Higher Education market trends, enrollment strategies and analytics
From Months to Minutes - Innovative Ways to Strategic Academic Program Planning
The Problem
The future of your institution depends on a healthy mix of academic programs for students, yet half of the academic programs launched since 2013 have failed costing institutions an average of $2 million per program. Not to mention that the process takes too long which leads to frustrated boards and missed opportunities.
Our Take
We believe that there are new approaches to program planning in higher education that go beyond the traditional red ocean and tap into blue ocean opportunities for growth. We also know that data-driven decision-making and innovative technologies can help your institution stand out, attract more students, and increase revenue.
During this webinar our expert speakers will share best practices and show you how to chart a course towards academic program success, including how to:
- Assess Program Viability utilizing data-driven insights
- Evaluate market potential, competition, and student preferences.
- Build Optimal Academic Program Mix
- Implement best practices for Academic Program Success
Presented by Matt Krov and Mary Grondahl
Webinar Series - Breaking the Mold: Rethinking Data Driven Decision Making
Part 1 – Understanding Market Data Dynamics
Part 2 – Optimizing Funnel Conversions Rates
Part 3 – From Prediction to Action: Running Scenarios for Future Enrollment Planning
Webinar: Understanding Market Data Dynamics
In a rapidly changing higher education landscape, traditional strategic enrollment planning (SEP) methods may NO longer be effective. This webinar series challenges Enrollment professionals to take a fresh approach to SEP by using data driven decision making.
There's been a lot of noise about the enrollment cliff. But we challenge that notion and in fact flat out dismiss it.
In this first webinar, our expert panel will focus on how institutions can analyze, identify and enter new markets to expand their enrollment base. We'll discuss how to:
Identify untapped geographies, market and student segments that may be a good fit for your institution.
Evaluate the potential demand for your institution in these new markets and estimate the associated return.
What data and data visualizations you need to empower you with you peer groups
Model different enrollment scenarios and make data-driven decisions about your expansion plans.
Moderator
Matt Hames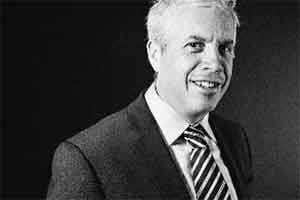 Associate Vice President Digital and Social Strategy ·3 Enrollment Marketing
Matt's considered a pioneer in social media for higher ed. A regular speaker on digital media – including at the HigherEdWeb and EduWeb conferences – he is an expert on emerging trends and consumer behavior in higher education. He has created customized campaigns to enhance online and offline market presence among target demographics, and he is a thought leader in how institutions can use social and digital media to build their classes.
Panelists
Nicole Focareto SVP, PRODUCT STRATEGY·3 Enrollment Marketing

Mary Grondahl VP, Revenue Planning and Institutional Positioning·3 Enrollment Marketing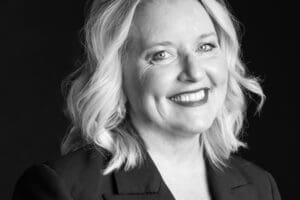 Mary is creating transformational change in higher ed. And while she knows the industry inside out, it's her passion to think outside its typical paradigms that makes her a trailblazer in strategic planning. Her 38 years leading undergraduate and graduate enrollment management and marketing efforts—as well as in providing audits and analyses for institutions throughout the U.S.—gives her direct insight into the challenges facing the industry. As an adjunct professor in Higher Education Leadership and Administration, Mary mentored future higher ed professionals—and at 3E she is literally shaping the future of higher ed.
The AI Revolution: How to Future-Proof Your College's Marketing Strategy
Artificial Intelligence (AI) has transformed the digital landscape in ways that were once unimaginable. From chatbots to voice assistants, AI is changing the way businesses interact with their customers. Higher education institutions are not exempt from this digital transformation. In this webinar, our host Natalie Mazanowski will take a deep dive into AI and its impact on digital marketing for college search and higher education.
In this webinar, you'll learn:
The basics of AI and how it can be used in digital marketing
How AI can help colleges and universities in the student recruitment process
How AI can be used to personalize communication with prospective students
The role of chatbots in college search and higher education
Best practices for integrating AI into your digital marketing strategy
Natalie Mazanowski is an AI expert with over 20 years of experience in the digital marketing space. She has worked with numerous higher education institutions to implement AI-powered solutions to improve their student recruitment and retention efforts.
Whether you're a marketer at a higher education institution or just interested in learning more about AI and digital marketing, this webinar is for you. Join us as we explore the exciting possibilities of AI in college search and higher education.
Hack Your College Search | Unleashing the Power of ChatGPT
A webinar designed for students, parents, and high school counselors!
Ready to hack your college search with AI? Join our webinar to learn how to use AI tools like ChatGP and Bard to find the perfect college for you.
We'll cover the basics of college search, compare AI tools, and discuss important considerations when using AI.  Whether you're just starting your college search or looking to simplify the process, this webinar is perfect for you. Don't miss out on this chance to get ahead!
Host Natalie Mazanowski will explore best practices, suggestions, and things to avoid when using Chat GPT in the college search process.
The Institute for Higher Education Market Pulse Review | Applications and Admits Class of 2023
In this webinar, hosts Mary and Bryan share our latest findings from the early 2023 market survey related to the application and admit pools for colleges and universities across the country.
Digital Trends 2023 | Digital & Social Presence Are the Keys to Exceeding Your Enrollment Objectives
Management and monitoring of your social channels to ensure they are making the right impact at the right time, even in a crisis. Assessment of institutional digital and social platforms beyond impressions and clicks to optimize your Search Engine Results Page (SERP) 3E makes modern marketing easier—and digital and social media make sense. Learn more!
MarketPulse Update | Winter 2023
Hosts Mary Grondahl and Bryan Gross share insights from the Institute for Higher Education's recent survey on what factors impacted applications for the Class of 2023.
From Accepted to All-In: Increase Yield with ЗЕ
Delivering results that outperform the industry, 3E proves deeper engagement drives better results. Learn the ways we can bring 360-degree engagement and agile marketing to your yield efforts (within weeks) to help build your Fall class.
What's in Your Future? Know with the 3E Run Rate & Scenario Simulator.
If you keep to your current strategy, what will the actual impact of demographic and environmental factors be on your enrollment in the coming years-and what might you do to impact that? Learn how 3E offers unparalleled insight into your future projections and market share.
Modern Marketing Replaces Student Search: 3E Awareness
An effective, modern search demands a complex orchestration of technology, channels, messaging, and audiences. Learn how 3E Awareness is revolutionizing the student search experience and see how our smart 360-degree engagement will transform your results,
Stand Out & Spotlight Your Competitive Advantages with 3E
Why us? It's the core question you must answer to get on a student's list and become their ultimate choice—yet in a crowded and competitive market, it's incredibly challenging to get that answer to stand out. Until now: see how 3E spotlights your competitive advantages.
Stay Informed to Stay Ahead: 3E Market Scan
Keeping tabs on your market is critical but increasingly challenging. 3E makes it easier for you: we deliver the competitive insights that matter, in a consumable way, on a regular basis—so you have the data you need to inform strategic direction.
Meet Application Goals with a Modern Approach
3E clients outperform the industry in applications and deposits. 3E conversion apply is the most comprehensive, personalized, and interactive solution in the market. See how we help client institutions meet and exceed goals- and promise their success.