3E Has Modernized Strategic Planning
Every other solution offered today applies antiquated advice to rapidly evolving challenges.
We offer a completely new approach.
What will you gain when you work with 3E?

A focus on differentiation.

A realistic approach to execution.

We reduce complexity and focus on core principles to achieve success—because without change at every level, long-term financial pressure is the reality for many institutions.
Those that endure will embrace innovation and differentiation while focusing on what matters most. They're ready to challenge conventional wisdom and look outside higher ed for insight—and that's the 3E way.
The pace of strategic planning hasn't kept up with the pace of change today—failing institutions in the process. The traditional planning paradigm is broken and irrelevant.
We've built the new approach: 3E's Modern Strategic Planning solution. Here's what to expect.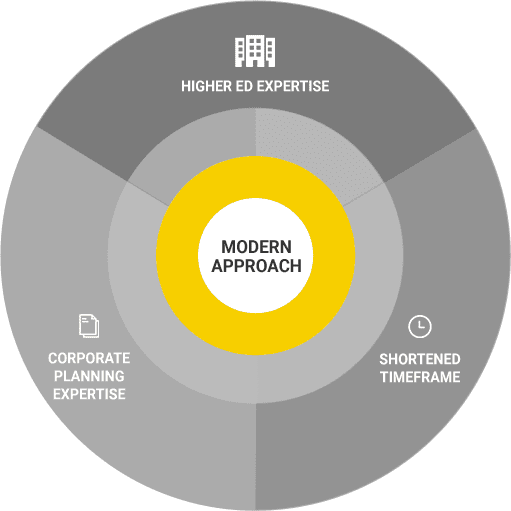 With 3E, get what you need to meet institutional goals.





Organizational Execution & Tracking