Much More Than An Event:
A Mission
It is the mission of the Institute to advance higher ed leaders, and, in turn, the mission of higher education itself.
As part of our work, we seek to provide an objective and unbiased perspective on the state of the current environment.
The Winter 2023 Market Pulse
Is Now Available for Download!
Just Released!!
Institute Market Pulse: Fall 2023 Goals
A Report of the Institute for Higher Education | Winter 2023
What factors are most impacting institutions this cycle?
Students, aid, tuition?
Find the answers in the just-released Market Pulse Report | Winter 2023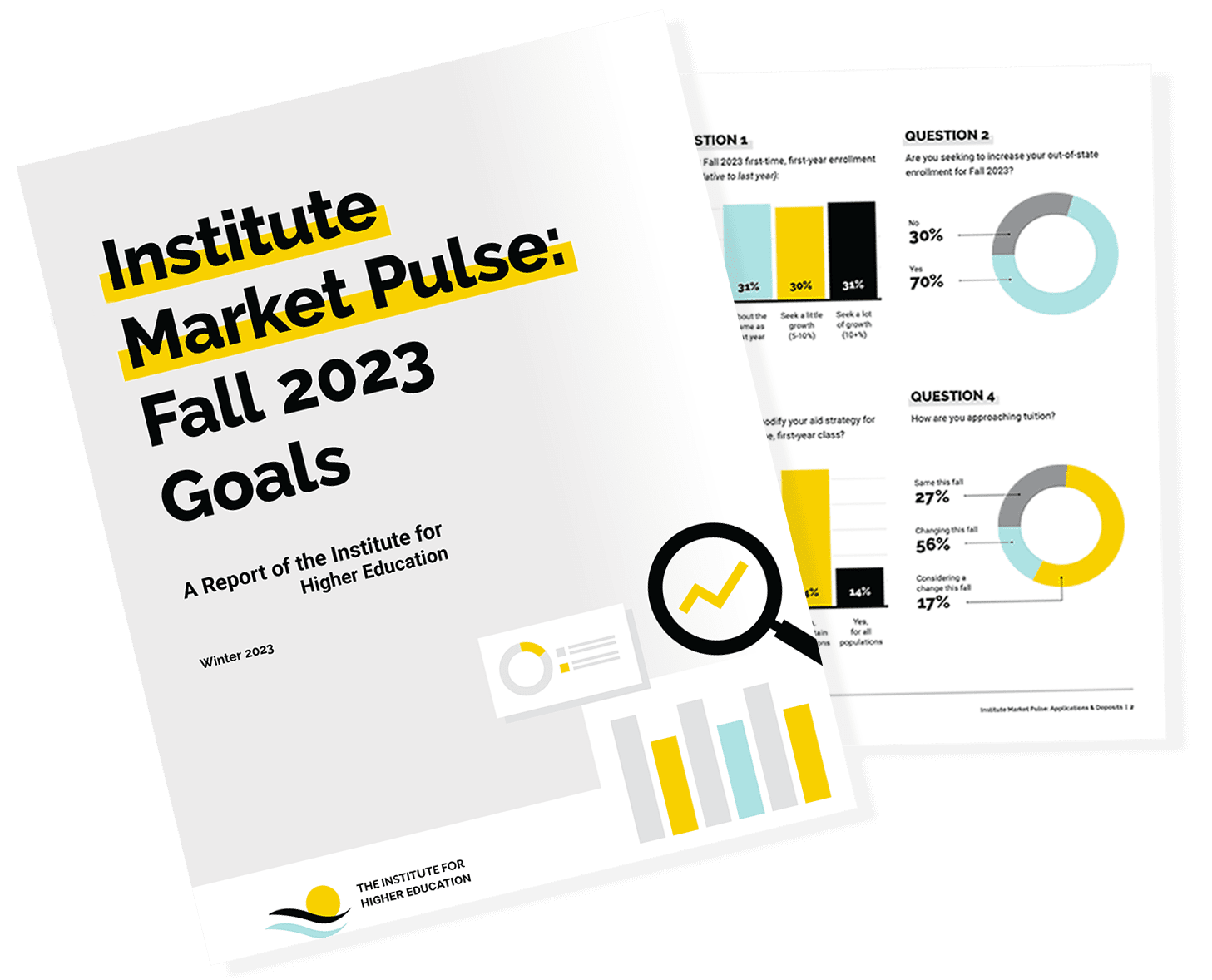 Realtime Insights into Marketplace Dynamics and Emerging Trends



Institute Market Pulse: Applications & Deposits, Summer 2022
How were institutions doing last cycle—and how were leaders feeling about it? We asked: see the answers.